Those trying to lose weight often wonder whether it's a good idea or not to substitute dietetic drinks and bars for a regular meal. The motivation is often to reduce complications of trying to find the "right thing to eat" while one is dieting.
Diet Bar
Is this a good idea?
Diet Bar
The answer is...yes and no. While there is nothing wrong at all with occasionally skipping a meal...let's say breakfast...and having a nutritious drink in its place.
It is indeed better to have a bar or shake than skipping the meal entirely. Having said that however, bars and drinks are not an appropriate substitute all of the time, or even the majority of time. The reasons this is the case are:
1.The pre-portioned foods, such as drinks and shakes, are very expensive (compared to how inexpensively you could eat at home).
2. "Real food" keeps your appetite at bay for a longer period of time.
3. Since the bars and shakes are not as filling, you will be hungry sooner and the tendency to binge is greater.
4. The bars and shakes, though dietetic, often contain large amounts of sugar.
5. Caffeine is often the cause of the promised "energy and alertness" promised on the label.
So, use these convenience items on occasion but please do not rely on them as an adequate meal substitute.
Once you have decided that substitutes will in fact be "filling in" once in a while, have a plan in mind as to which one you are going to eat. You want to be certain that you're not purchasing a "candy bar" masquerading as a "health" bar. Read the label and check the following:
• Sugar: You are sweet enough! Don't eat a bar with more than 15 grams of sugar.
More than that, it's a candy bar! (Read the label).
• Fiber: Let this bar work for its keep...no less than 5 grams of fiber, please.
• Protein: This is, after all, supposed to be a "meal" substitute, and not just something to munch on. Look for a bar that has at least 5 grams of protein.
• Fat: Back to the label! Don't eat a bar with more than 2 grams of saturated fat (the bad kind).
• Trans fat: Zero, please.
• Calcium: The label should indicate at least 25% of the recommended daily allowance for calcium.
Look for the bars that contain nuts and fruit, (which doesn't mean that you don't still need to check the label for the ingredients listed above).
Certainly, the best approach for losing weight is a balance diet in moderate serving sizes, elimination of sugar (especially "high fructose corn syrup"), reduction of fat intake, and no "mindless" eating when you're not hungry.
Still, there are times when a bar is the only thing you have time for. Used with discretion, the properly selected meal bar is a fine substitute.
How to Diet: Trying To Lose Weight?
Diet Bar
Oct 31, 2011 21:12:33

Click for larger image and other views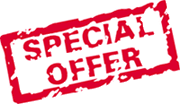 >> Click here to update Cheapest prices for Promax Bar, Chocolate Mint, 2.64 oz. each,12-count Box <<
Promax Bar, Chocolate Mint, 2.64 oz. each,12-count Box Feature
Helps Increase Energy
Contains an excellent vitamin, mineral and antioxidant composition
Ranked #1 in independent taste tests
Promax Bar, Chocolate Mint, 2.64 oz. each,12-count Box Overview
Great tasting Promax Energy Bars are loaded with 20 grams of high quality Protein — more than most energy bars. They contain our unique Promax Protein Blend. They're also full of important vitamins, minerals, and antioxidants. That's why Promax is the #1 selling high protein bar at many grocery stores, drugstores, gyms, and fitness chains across the country.

Promax Bars are perfect for sports and fitness activities, as a meal replacement, or as a nutritious snack. Whether you're a bike rider, basketball player, runner, or whatever you do, Promax nutrition bars provide great taste and good nutrition, and fit the way you live!
SAVE NOW on the special offers below!
Available In Stock.
This Promax Bar, Chocolate Mint, 2.64 oz. each,12-count Box ships for FREE with Super Saver Shipping.
Limited Offer Today!! Promax Bar, Chocolate Mint, 2.64 oz. each,12-count Box Black Friday and Cyber Monday Deals